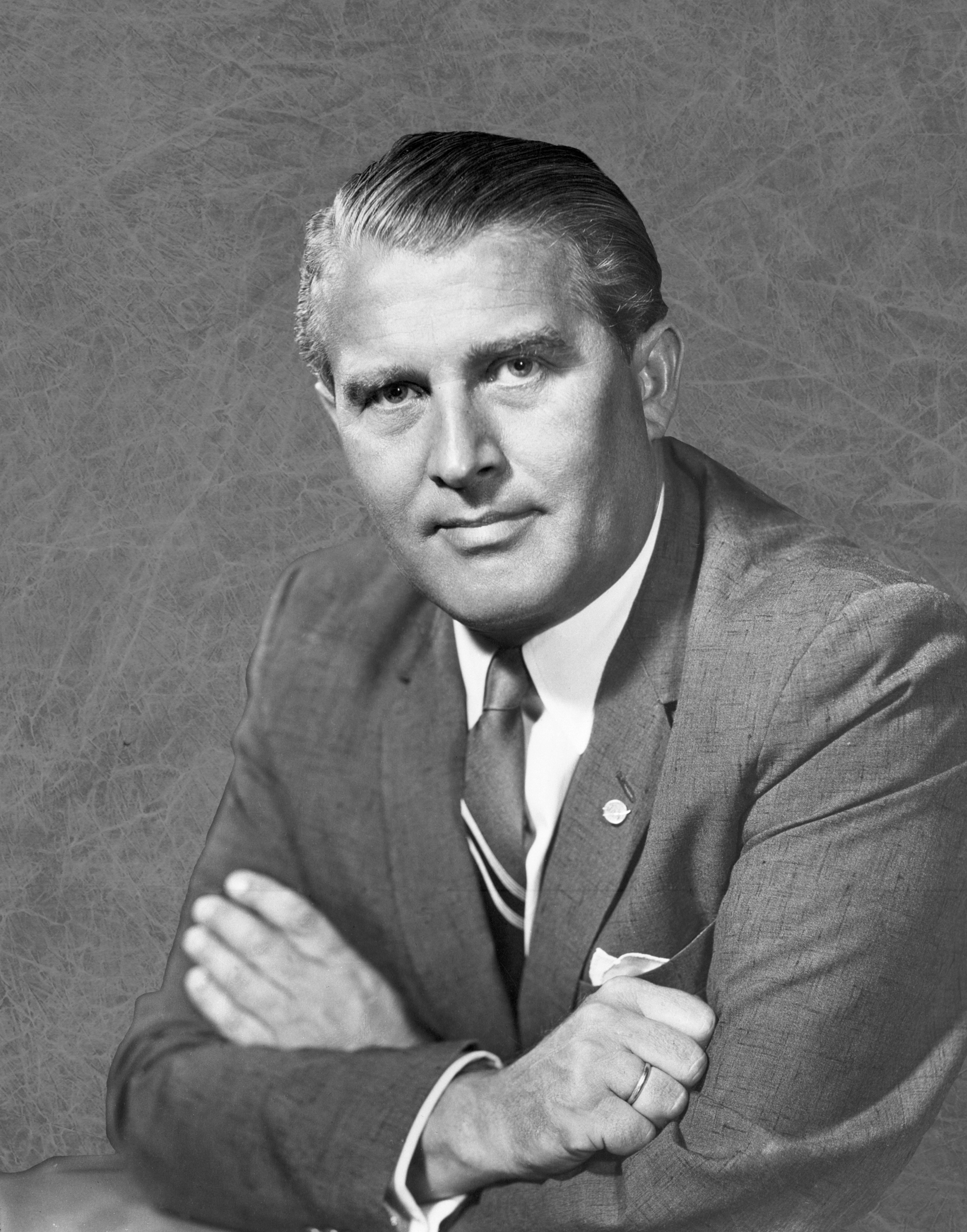 Wernher Von Braun, 1960.
Courtesy of Marshall Space Flight Center.
Wernher Von Braun was the lead rocket designer for the United States Space Program during the Space Race.
During the Second World War, Wernher Von Braun was the lead engineer for Nazi Germany to design ballistic missiles. The most notable rocket he had designed while in Nazi Germany was the V-2 Ballistic Missile. Wernher Von Braun had surrendered to the United States when the war was over.
In spring 1945, the U.S. Army moved him about 120 subordinates to El Paso, Texas, to form the core of a new rocket group.
- Bulletin of the Atomic Scientists, Wenher Von Braun's ultimate weapon.
After Wernher Von Braun had been relocated to the United States, he went back to designing ballistic missiles for the United States Military.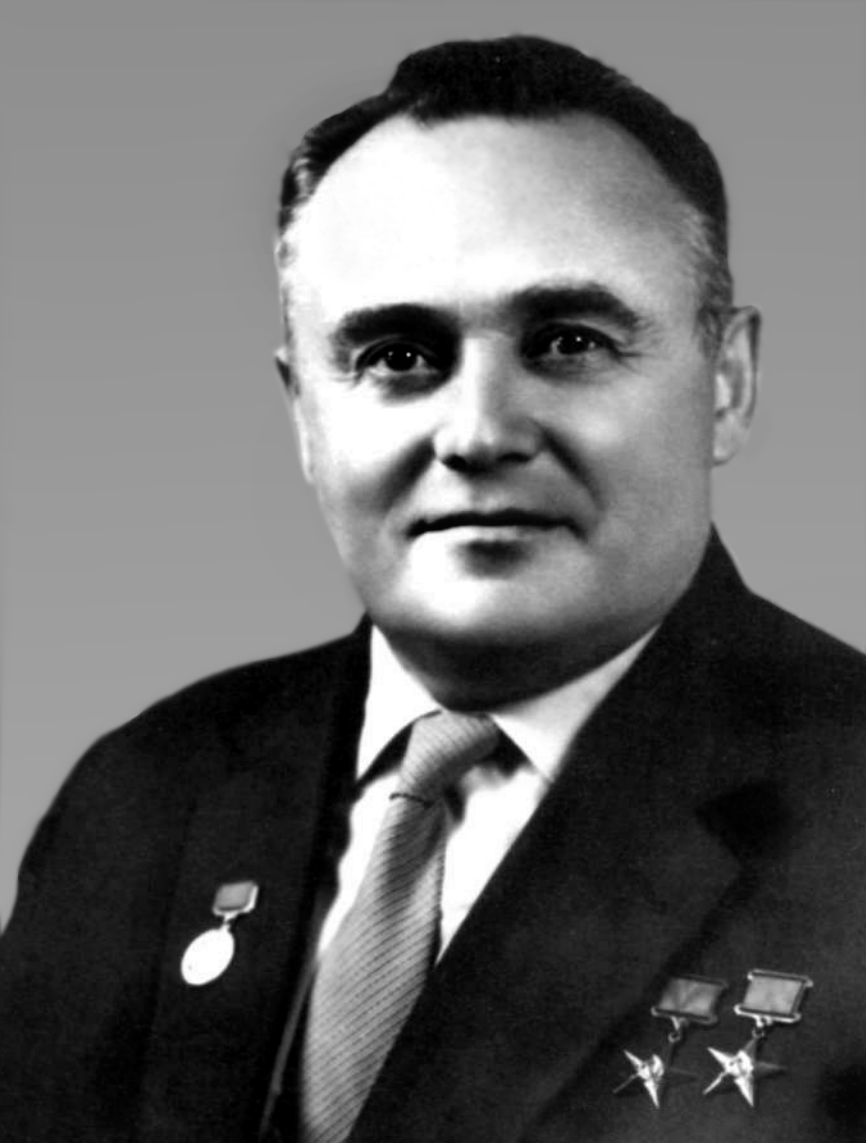 Sergei Korolev, 1966.
Courtesy of Horyzonty Techniki.
Sergei Korolev was the Soviet Union's leading rocket engineer during the Space Race.
During the 1930s, the vision of space travel had captivated Sergei Korolev's imagination. He lead a group of Soviet engineers to explore liquid-fueled rockets. However, his ambitious dreams of space travel did not save him or his team from a political repression campaign in the Soviet Union which is now known as the Great Purge.
Korolev's jaw was broken by his interrogators;
in Siberia he developed scurvy and lost all of his teeth.
- Stephen Budiansky, The Scientist Who Survived the Gulag to Launch Sputnik.
After Korolev's release from the gulags in 1944, he was chosen to be the lead engineer in the Soviet Union's ballistic missile program under the Soviet Premiere, Nikita Khruschev.